Dutch Nao Team
See also the project page doi:10.26303/d6rm-0v80.
Institute opening
Our robots will be performing during the opening of the institute. Here a prerelease:

---
German Open 2010, Magdeburg
Our approach for the competition is described in our latest Team Description Paper, January 30, 2010.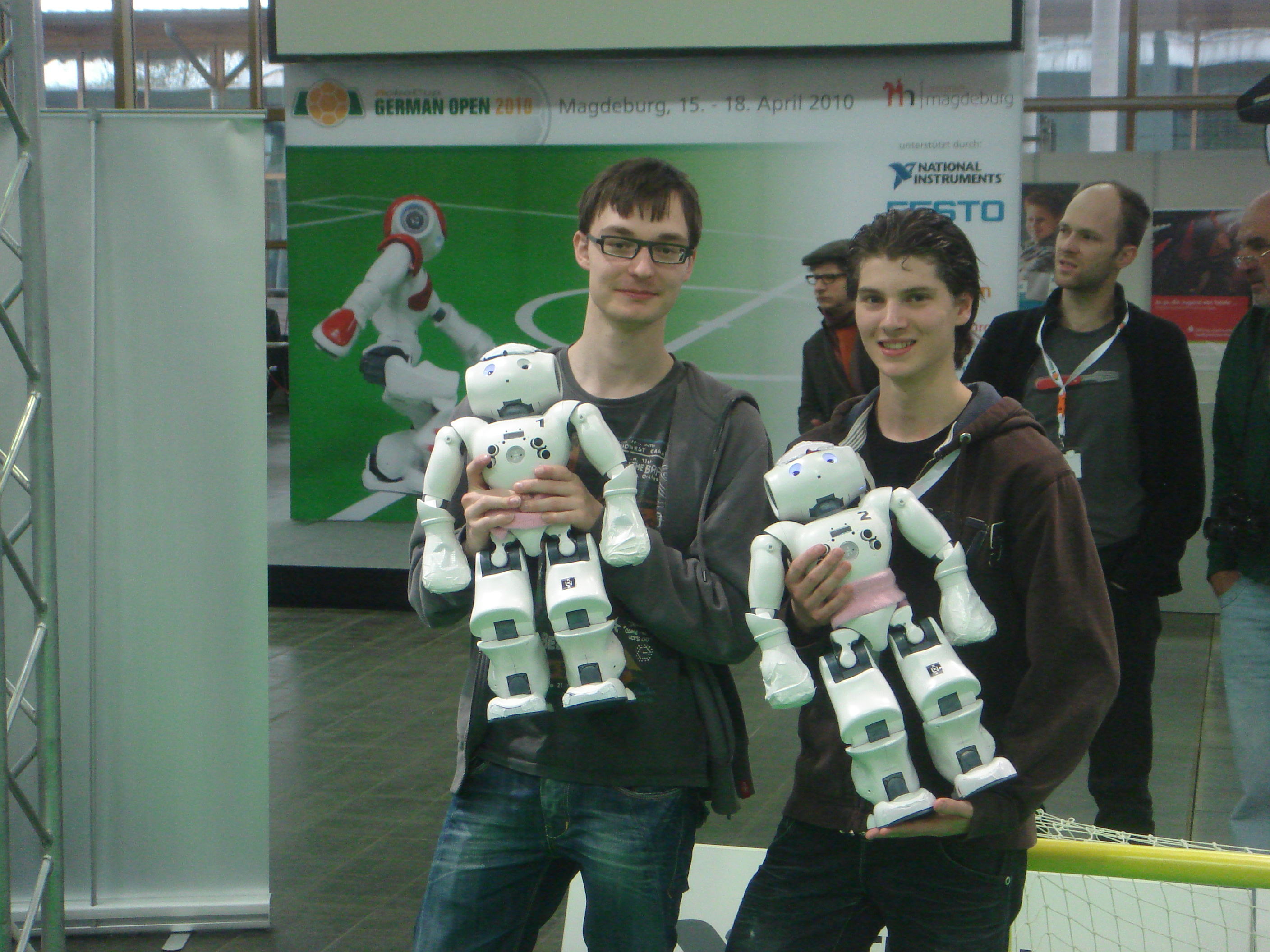 At the German Open, three games were played: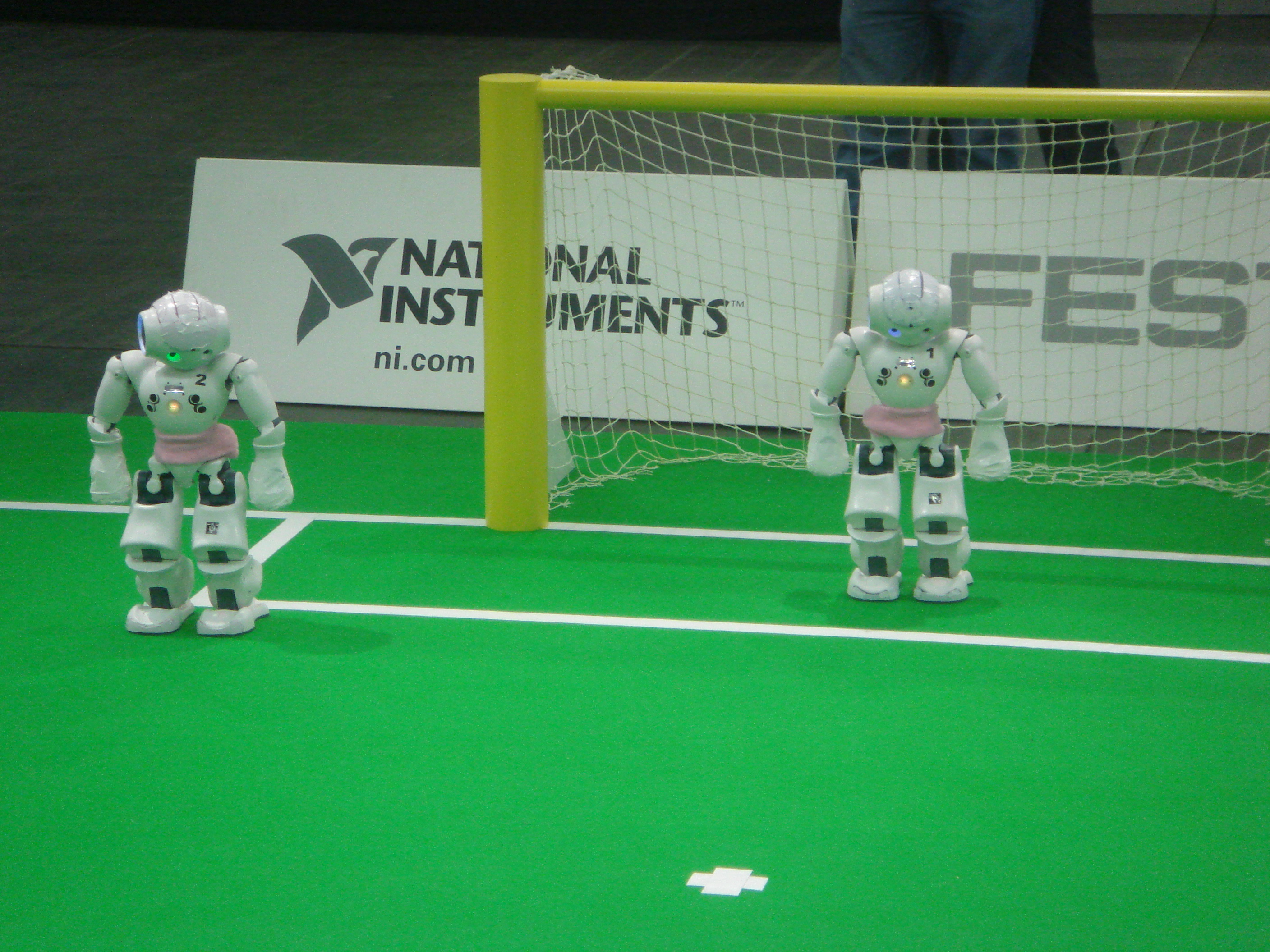 I found a video of one of our games at YouTube.
Our first presence in the international arena gained us only a single point, but the experience gained allows us to apply for qualification for the RoboCup 2011 in Istanbul.
---
Hockeybal kick
In preparation for the soccer competition at the German Open in Magdenburg, our team developed a new kick for the heavier ball of 2010:

Our robot Rouge performing the hockeybal kick in our new robotlab in the penthouse (F4.21)
Links:
---