International Micro Aerial Vehicle competition
Description
The Flight Competition challenges research institutes to demonstrate the progress on the level of autonomy of small flying robots. Cooperation between multiple micro air vehicles is encouraged. The University of Amsterdam has experience in both the perception side and the cooperation side of this challenge.

The University of Amsterdam has been involved in one competitions: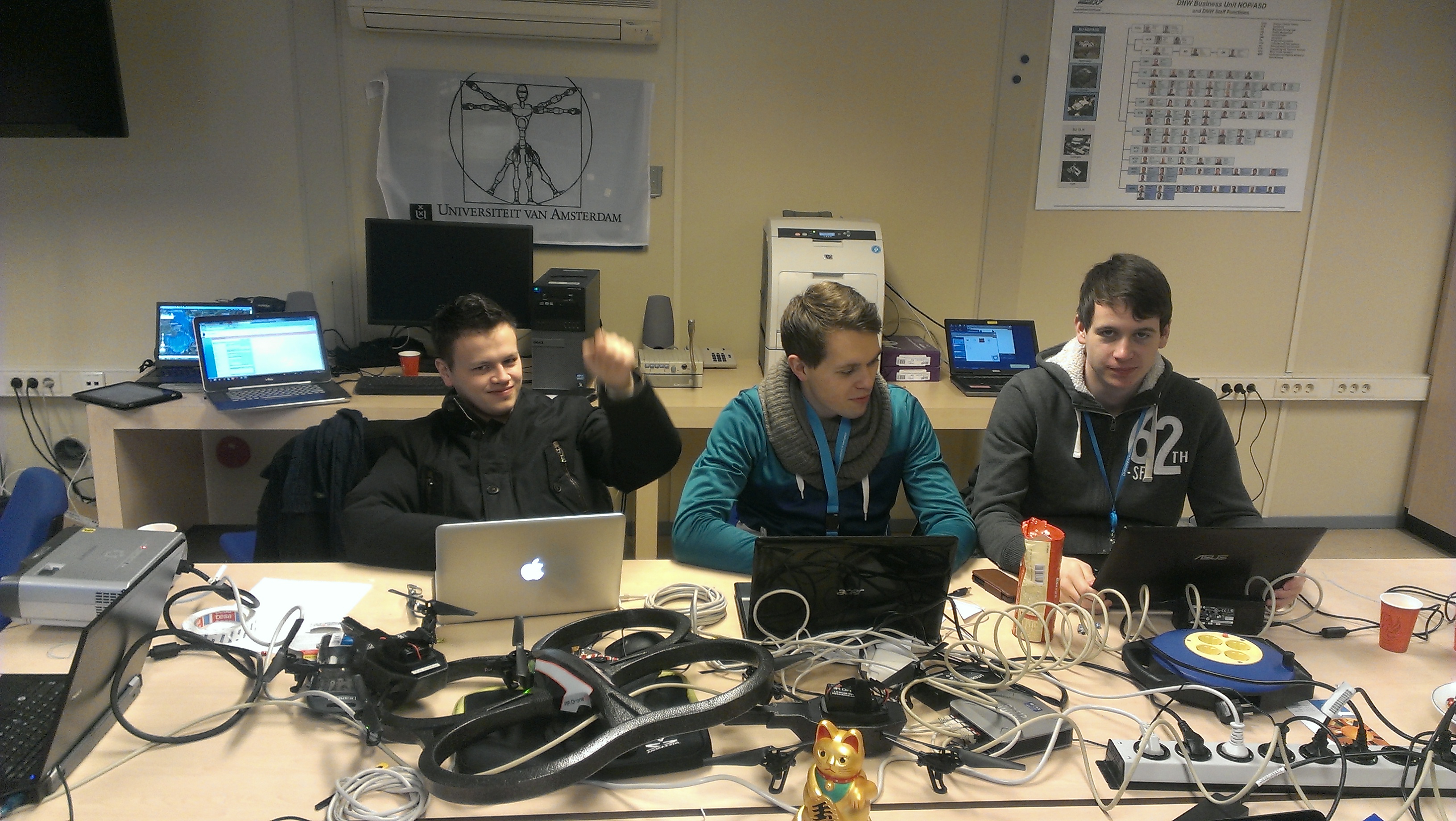 The Maneki-Neko team in preparation for the Iran Open
Currently, the UvA is cooperating with the TU Delft in the Dutch Unmanned Aerial Solutions team, which participates in the competition:
Their approach is best described in the latest Team Description Paper, including the references in this document.
---
Research Logs
2013
2012
2011
2010
---
Publications